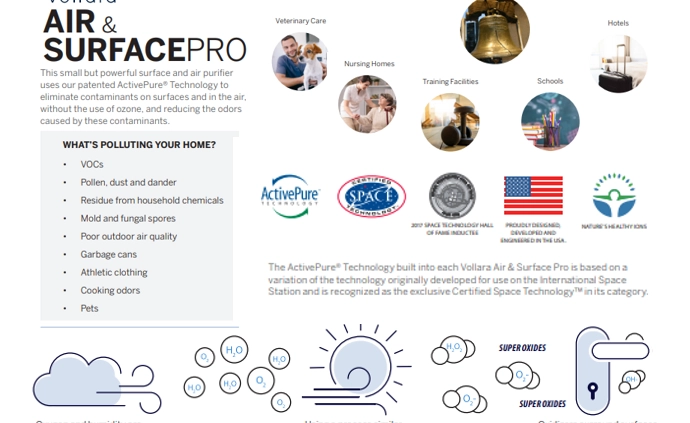 NASA Tech in Use @ OC SALT: Clean Air & Surfaces!
One of several disinfecting practices we employ at OC Salt Therapy is the Vollara Air and SurfacePro. Not only does it work like a more traditional air filter, bringing in the surrounding air and purifying it using internal UVC light; it also goes above and beyond by harnessing microscopic oxygen and water molecules in the air and sending them through the revolutionary ActivePure honeycomb matrix.

While inside the matrix, the molecules are transformed into friendly-yet-powerful oxidizers. As they're released back into the air, these now supercharged ActivePure molecules seek out and rapidly destroy contaminants, viruses, molds, fungi, odor causing bacteria, pollen, dust, VOCs, household chemical residues, dander, etc.– even in hard to reach places! Picture an invisible PacMan of sorts gobbling up toxins! Working on SURFACES and the air!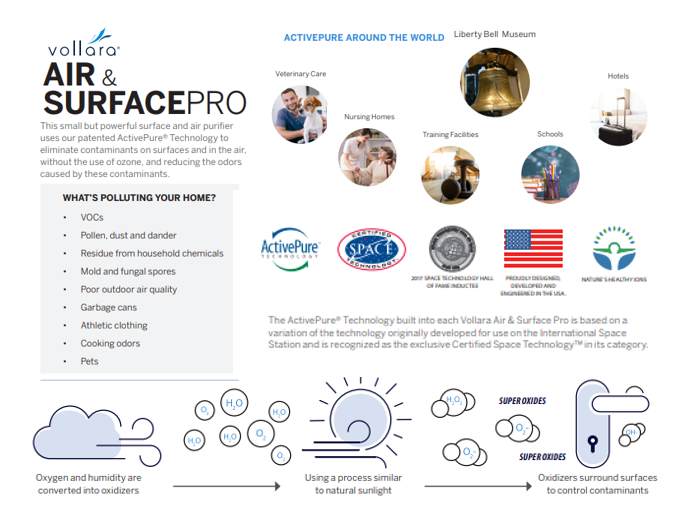 Built using the technology originally developed for use on the International Space Station, listed as one of the 7 Space Technologies that changed the world by Huffington Post in 2017, and only one of the few inductees into the Space Foundation Hall of Fame! Up there with the Cochlear Implant, Global Positioning System, Lasik, Pacemaker and Tempur Foam! It's a pretty big deal!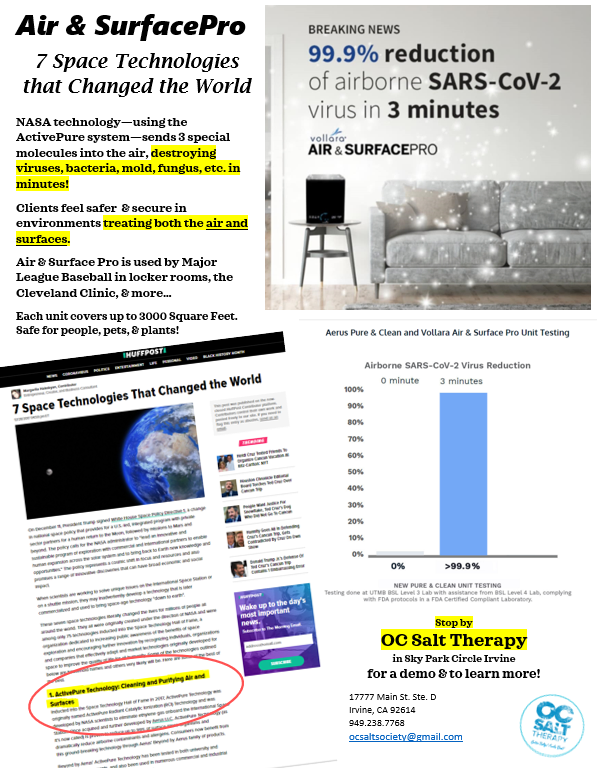 And, most important to our clients: NO FRAGRANCE!! NON-TOXIC DISINFECTING!! Great for those with CHEMICAL SENSITIVITIES AND ALLERGIES!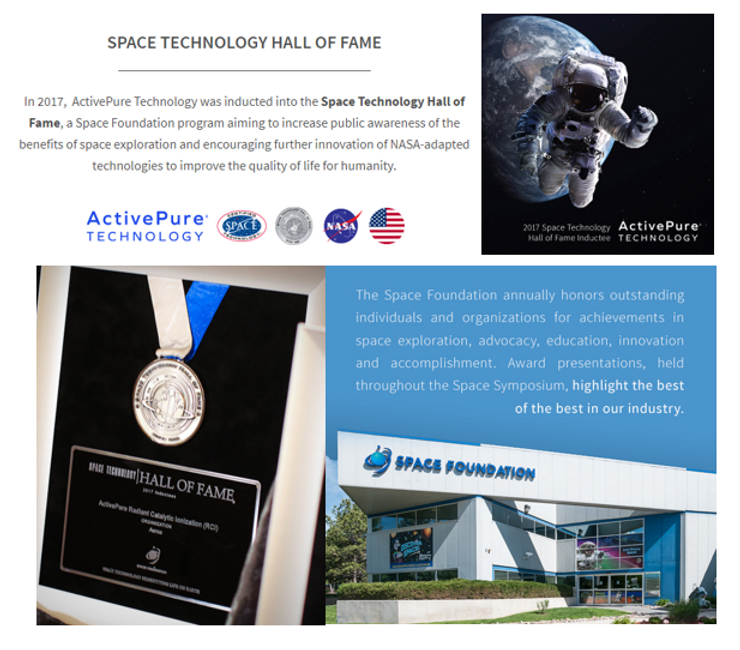 You too can own one for your own home or business! Order direct here: https://www.vollara.com/ocsalt
Or, stop by OC Salt Therapy to inquire about special multi-unit pricing, see a demo, and/or learn more.
No filter changes needed–it notifies you when the filter just simply needs vacuuming. Every 2 years, it is recommended to replace the ionizing coil inside the unit.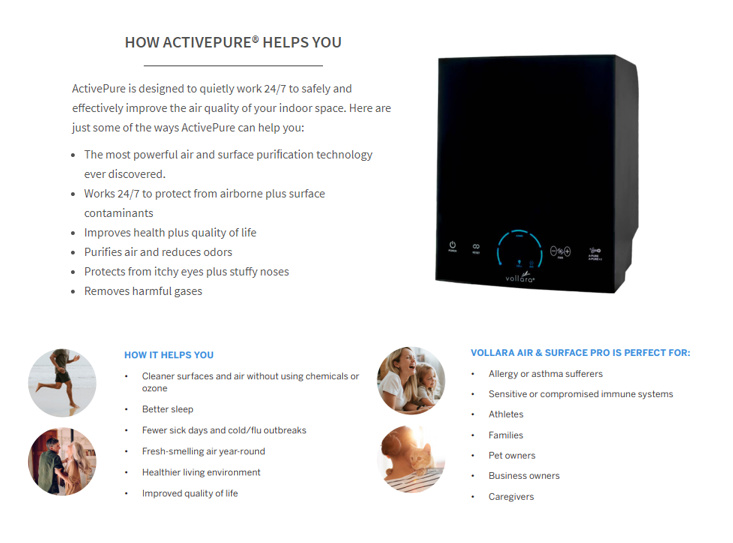 https://ocsalttherapy.com/wp-content/uploads/2023/01/3fe097_511a7be866df47dbad5ceef3da4ed5f2_mv2.webp
530
690
admin
https://ocsalttherapy.com/wp-content/uploads/2023/01/OC-Salt-Therapy-BLUE-OCEAN-NATURE_PNG.webp
admin
2023-01-25 14:30:25
2023-01-30 08:48:38
NASA Tech in Use @ OC SALT: Clean Air & Surfaces!